THEN: Chuck. Amara. Other things.

NOW: We open on Metatron digging through a dumpster, looking for something to eat. He's excited to find a half-eaten pastrami sandwich, but he ends up giving it to a hungry dog instead. And then he and the dog are zapped into a bar, where they're met by someone Metatron recognizes as Carver Edlund, but to us he's Chuck "Don't Call me Shurley" Shurley. Oh, and also, he's God.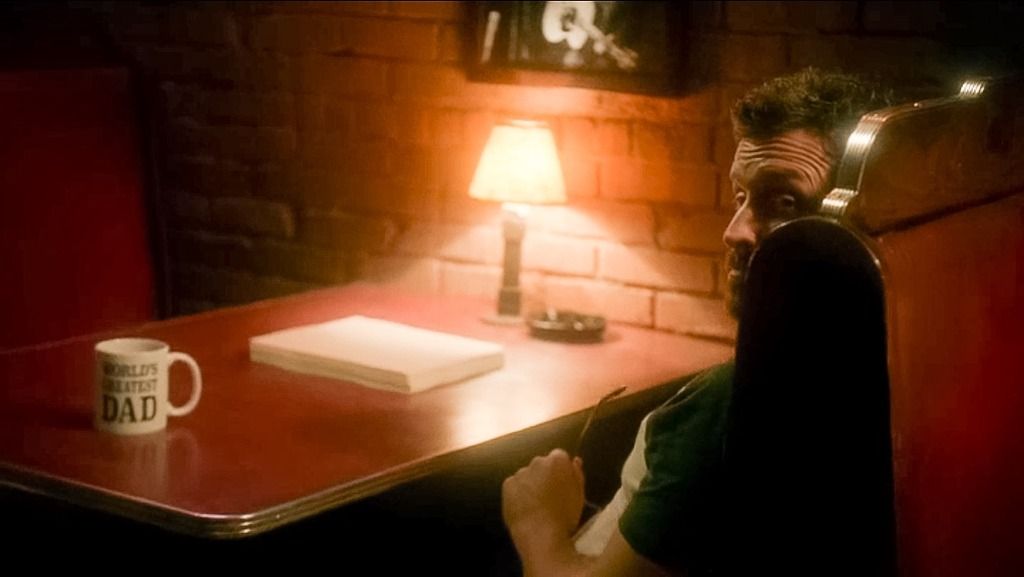 World's Greatest Dad? DON'T THINK SO, CHUCKLES.

I'm not going to go into Chuck and Metatron's scenes. I liked them, but I don't feel the need to recap them in detail. Here are the highlights...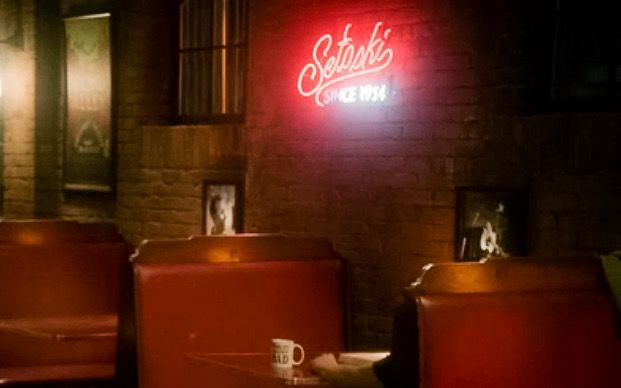 Setoski? I'm sure this is significant somehow. Someone please fill me in.

Chuck's been hiding in plain sight because he likes to watch (hmm) and because his creations disappointed him. He started a new series of books (called "Revolution;" little inside joke there for ya) and he's bisexual. He's writing an autobiography and wants Metatron to edit it. He has the Samulet, and it didn't burn in his presence earlier because he had turned it off. And he's kind of tired of everything now and ready to let Amara destroy it all. Metatron spends a lot of time talking him out of it. And Lucifer is neither his favorite, nor a bad guy (hmm again).



THE SAMULET!!!!!

Meanwhile, back at the bunker...

Dean is ironing a white dress shirt, sprinkling it with beer instead of water. Is Domestic!Dean really that inept, or is this deliberate?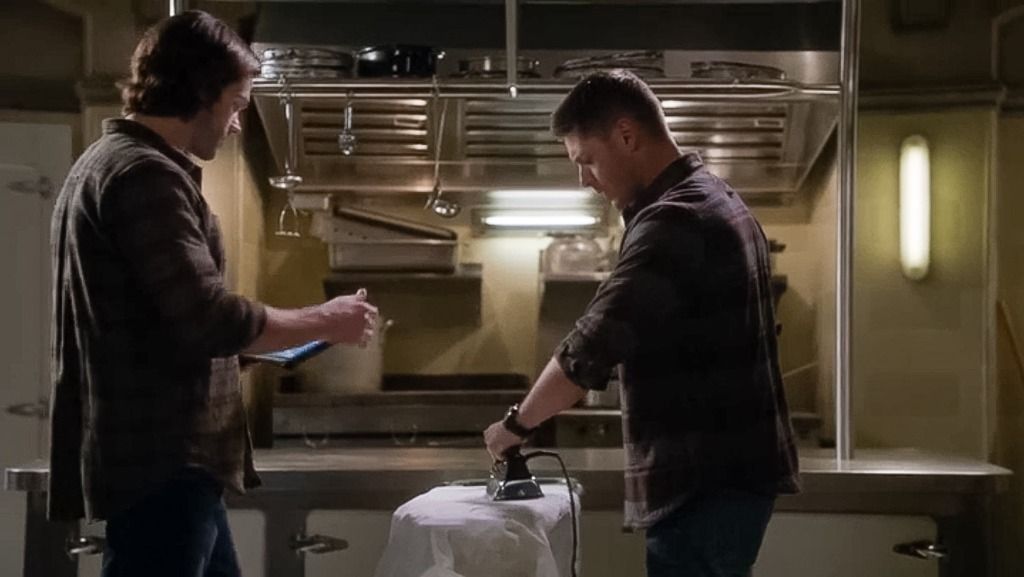 Domestic!Dean makes my heart go pitter-patter.

Because when Sam comes in with a possible lead on Amara in a place called Hope Springs (because hope springs eternal, you know), he makes the obligatory reference to Cas, so we know they haven't forgotten him, and then gives Sam the beery shirt. So maybe the whole thing was a practical joke. I don't know. What I do know is Sam's "Dude, quit ironing my shirts with beer!" makes me so, so happy.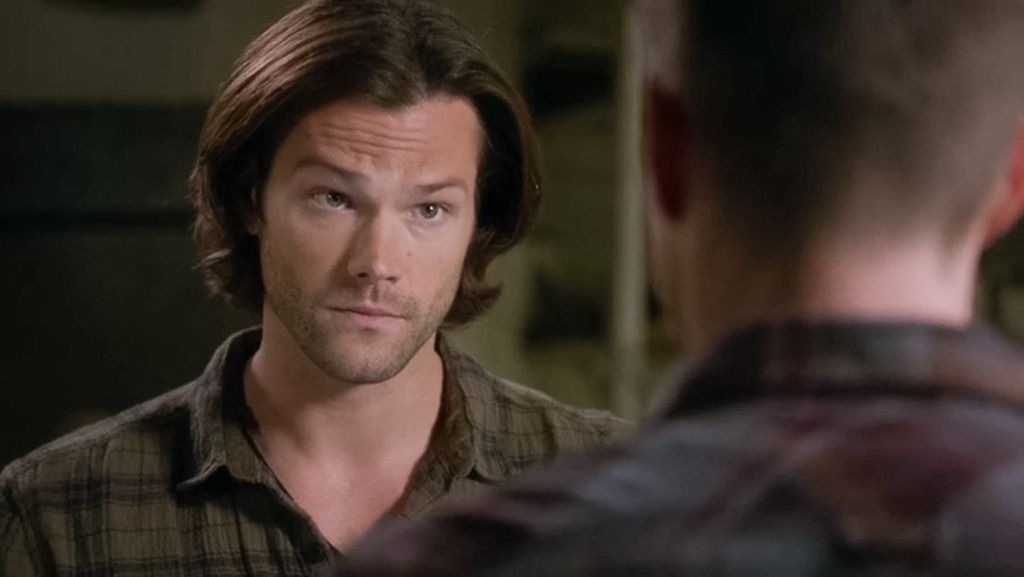 Who could say no to that face. And that lack of visible undershirt.

When the guys get to Hope Springs, they're told that a guy named Wes Cooper seemed perfectly happy until he declared his life loveless and meaningless and committed murder/suicide. Wes's autopsy pictures reveal a very familiar black vein-like pattern on his arms, and really, you'd think that would have been a big deal. You'd think this deputy would point that out first, instead of saying "his wife really did love him, I don't know why he'd say that, oh, and by the way, this is weird too." But she's a newlywed so maybe she's distracted with newlywed stuff. Sam asks if she's noticed anything like sulphur smells, power outages, or unexplained fog. She hasn't.

The deputy goes home to her new husband, and is coincidentally accosted by an unexplained fog. She calls it in to dispatch and collapses, as black veins travel up her arms, then stands up with an "I've got no soul" expression on her face.

The next morning, the Winchesters show up at the deputy's house. Sam's wearing the red and black shirt from Baby that I love. They've discovered that Deputy Harris shot her husband and then disappeared, after reporting the fog. They head back to the station so they can track her patrol car, and hear there's fog rolling in. Dean tells them to warn everyone to get inside and seal up their windows and doors. Sam tracks Deputy Harris and finds she's conveniently heading for the station. She has a message for Dean from Amara, but before she can give it to him, she aims her gun at Dean and is shot, not by Sam as I expected, but by the sheriff. As she dies, she gives Dean his message: "It will all be over soon. He's not going to save them. It's all going away. Forever. But not you, Dean." Dean seems surprised to hear this for some reason.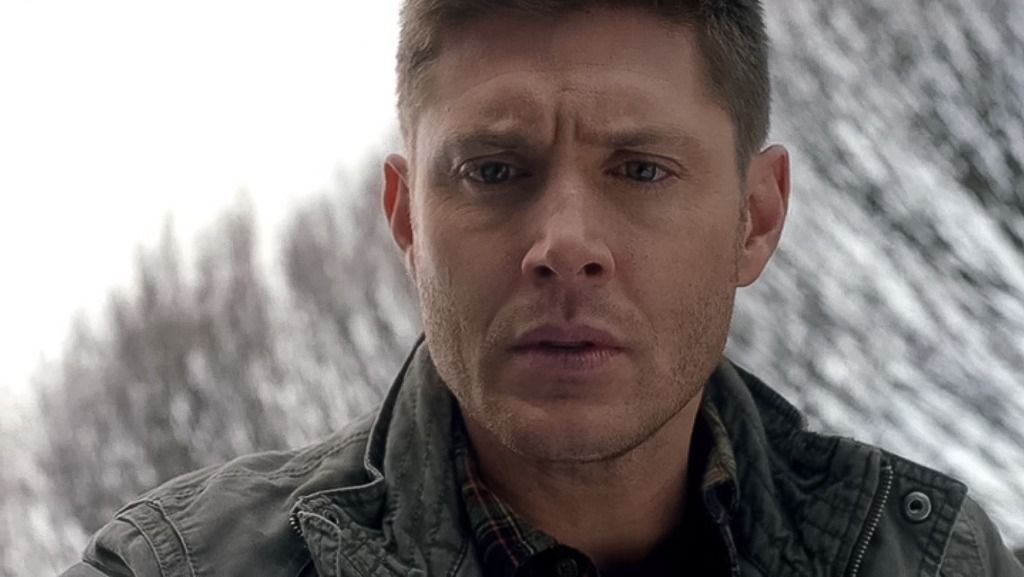 "Once again she's telling me I'm special. I wonder if it means something."


Then Sam calls his attention to some very photogenic fog rolling in from the very photogenic mountains.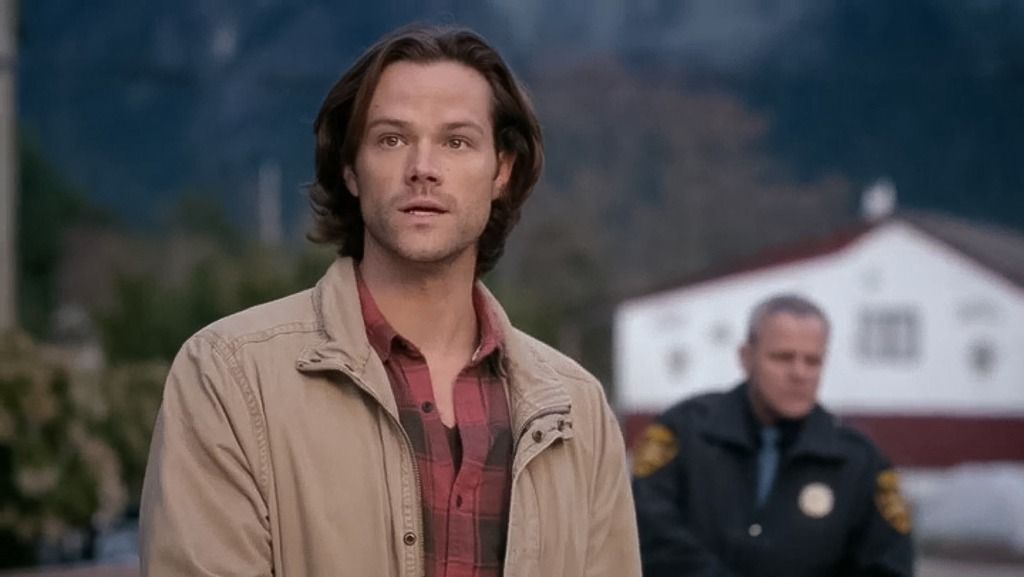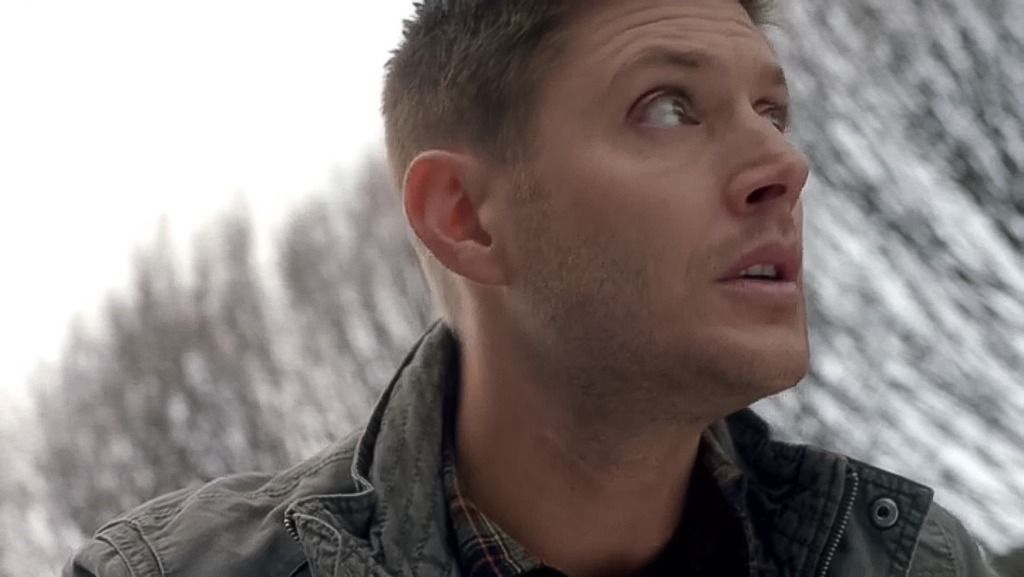 SO MUCH PHOTOGENIC.

Let's hear it for some lovely cinematography!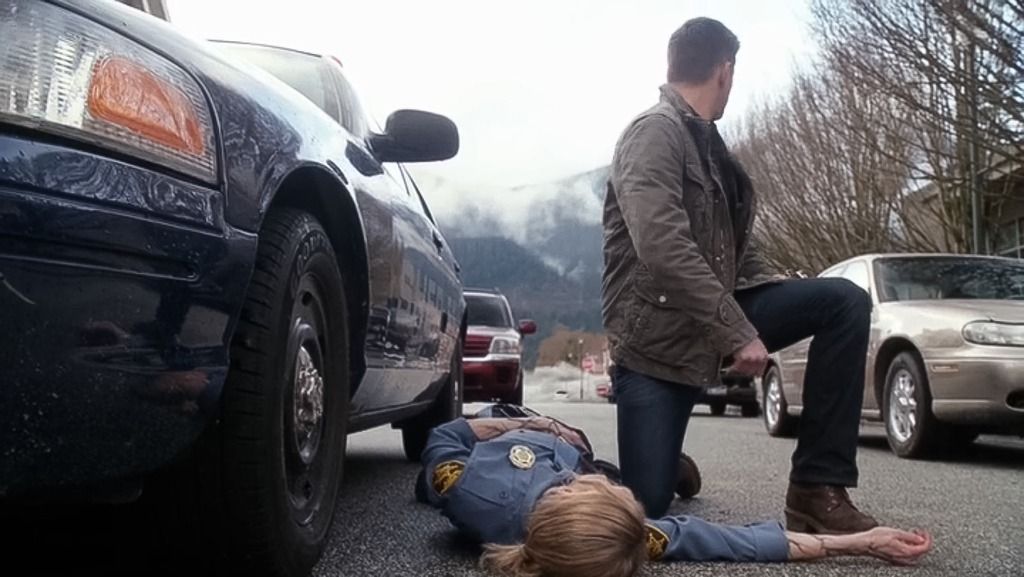 I love this shot, and according to Rob Benedict's Twitter, the fog in the mountains is real. Isn't that beautiful?


In addition to the lovely mountains and fog, I just cannot deal with how pretty Sam is in this scene. And Dean too, but, you know. Saaaammm!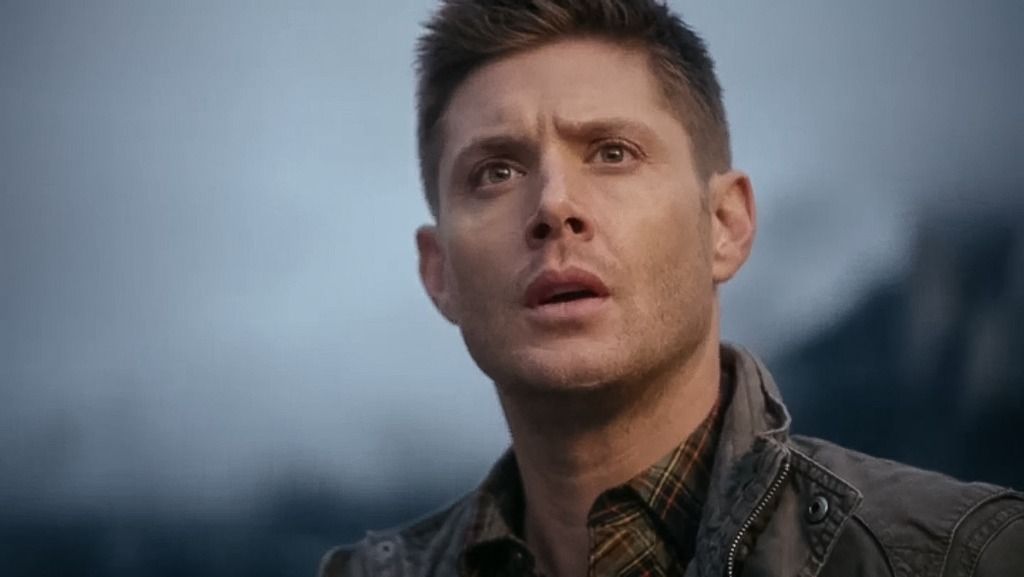 AND IT JUST KEEPS GETTING PHOTOGENICER.


The guys shoo everyone out of their cars and into the sheriff's office, and I'm sorry, I haven't forgotten that when the Darkness first emerged, Sam was safe in the Impala and the people in the hospital were infected. Maybe this fog is completely different, since it's white instead of black. I'm sure that's it.

Sam hears infected people outside, moaning and groaning like zombies and trying to break in. They lock the door and seal the windows and doors with duct tape, and Dean's angry duct-taping face is glorious.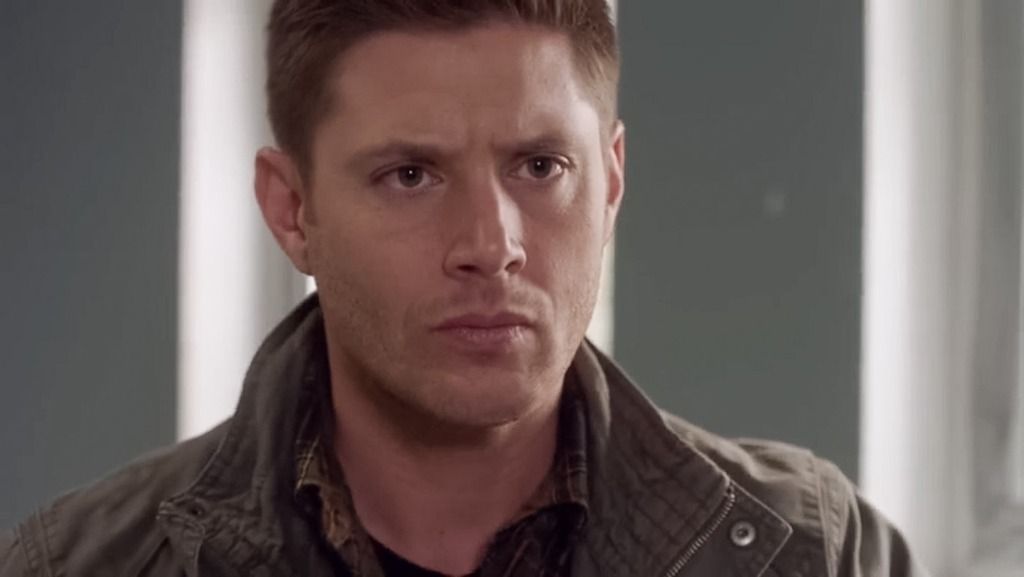 Nothing is going to get through his fucking duct tape, so help me Chuck.

Unfortunately, the tape pulls away from an air vent, and the Darkness (um, the Whiteness?) makes its way into the building. Dean moves the other people into a different room and attempts to seal the area he and Sam are in, but of course it's too late, and Sam is overcome by the fog. He tries to warn Dean away, saying he's going to hurt him, but of course Dean doesn't listen.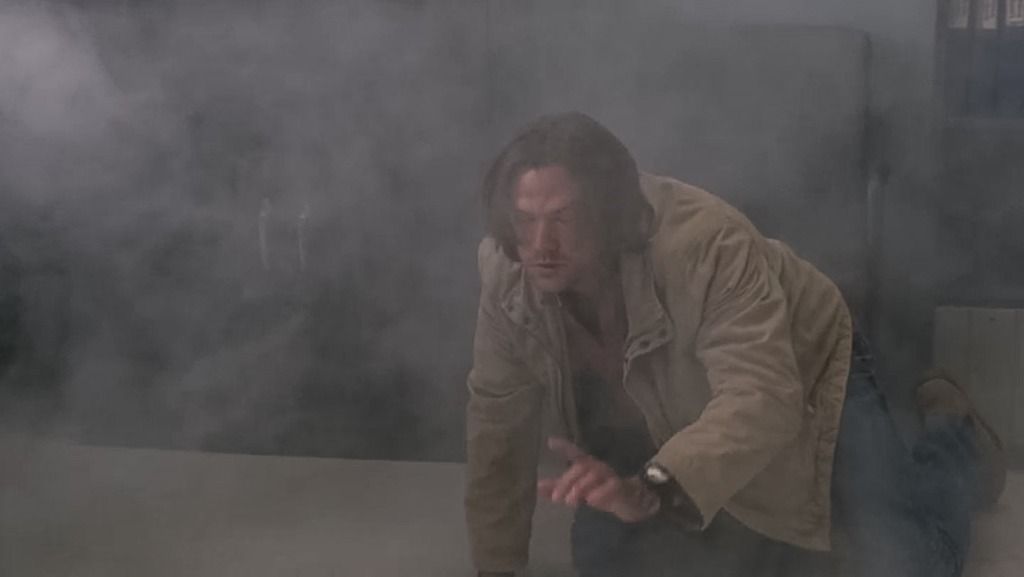 I like the way Sam always raises a single finger first when he's trying to ward Dean off (see Reichenbach and Safe House for more examples)

Behind the not-sealed door, we can hear the people in the sheriff's office being turned by the fog. Sam collapses and chokes and Dean gets the pleading face and it looks like this is it, guys.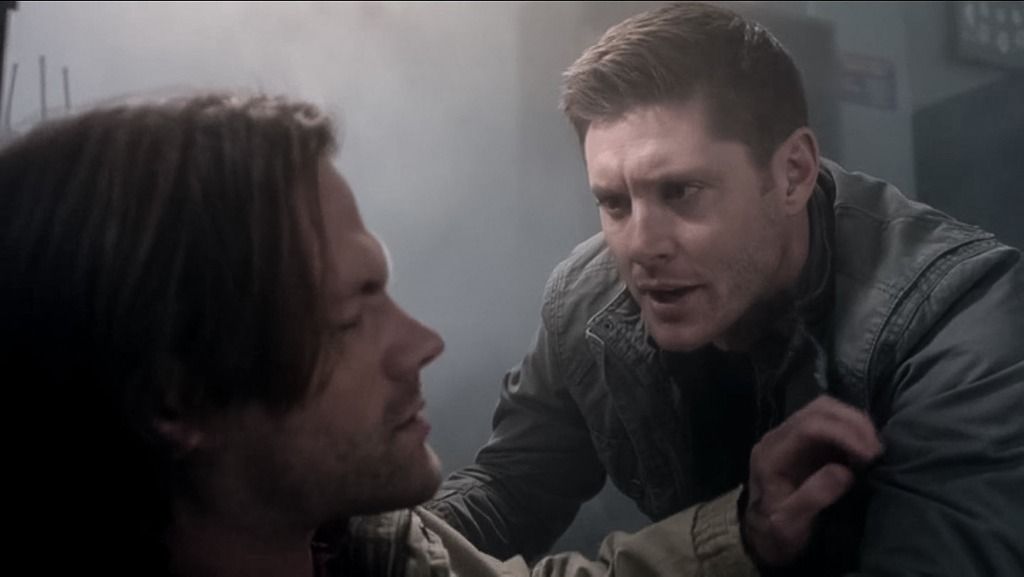 "No, man, it's episode 20. You're not gonna die in episode 20."

HOWEVER. While this is happening, Metatron is still working on Chuck, trying to get him to save his creation. And I don't care for the character, but damn, Curtis Armstrong does such a good job playing him. Metatron is actually the hero tonight, as Chuck sits in front of his computer and bangs out a few new pages of the Winchester gospels. Or his autobiography. I don't know.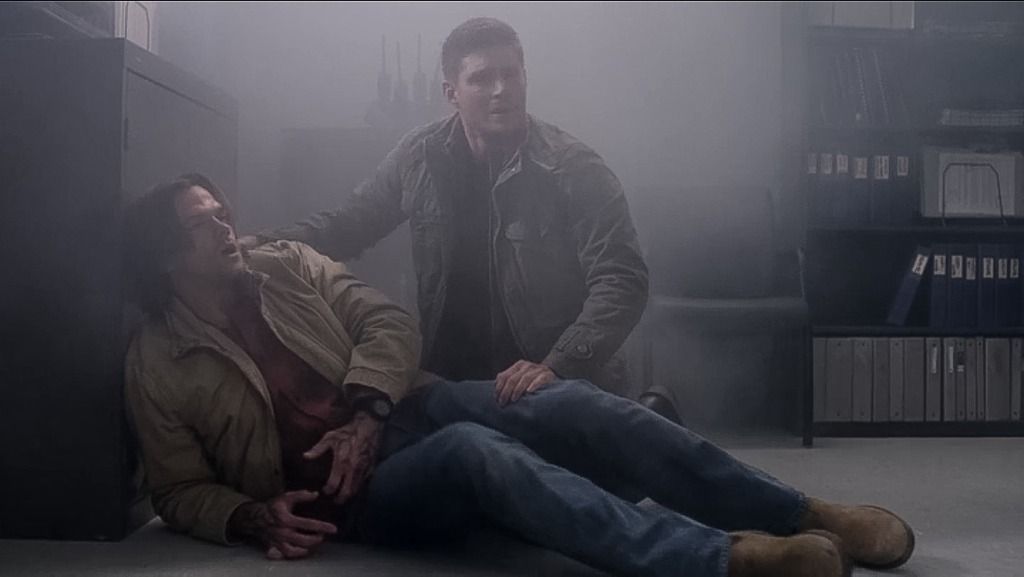 And Dean is... checking for Sam's femoral pulse? I got nothing.


In the sheriff's office, Sam's pocket begins to glow and Dean pulls out the Samulet!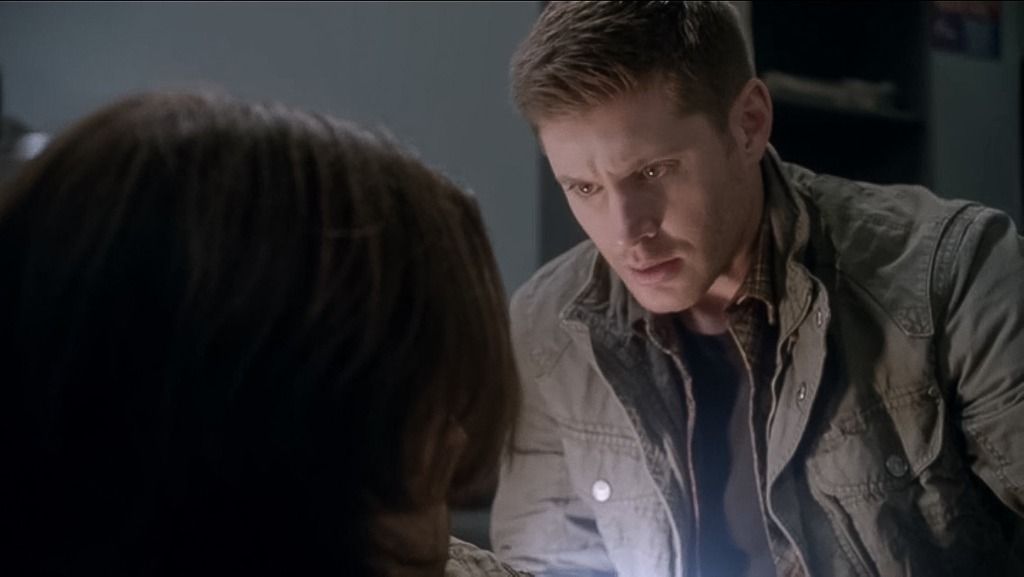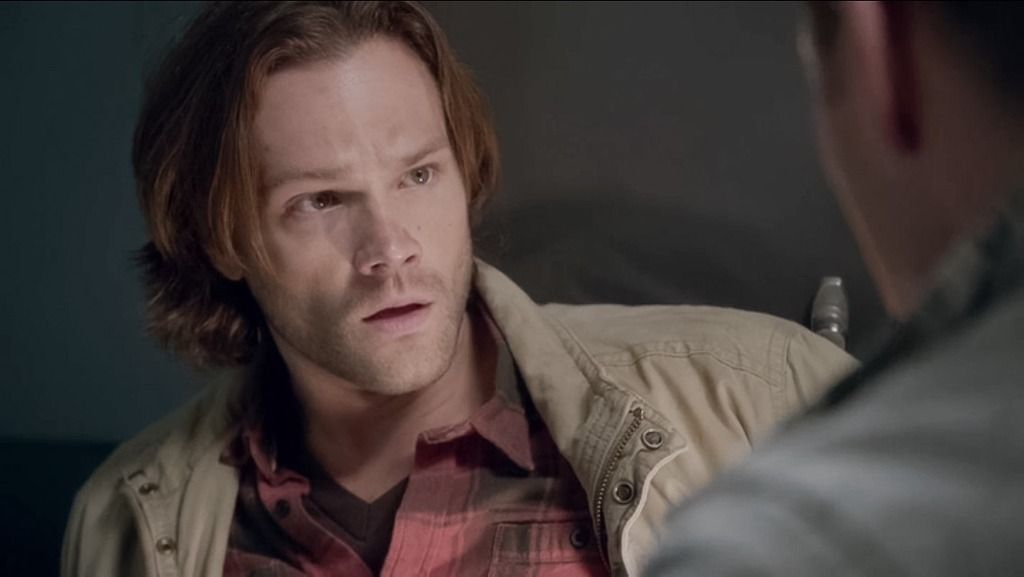 Bzuh???


When Chuck showed it to Metatron earlier, he alluded to a story about where it's been all this time, and I really hope the answer isn't "in Sam's pocket." And I don't think that's the case. I think Dean's face is more "holy crap, this just appeared here" and not "wait, you've had it all this time?" And Sam also seems surprised, not guilty. But I could be wrong. I often am.

The amulet glows, the fog clears, Sam returns to his awesome self, and the guys head outside to see that both Deputy Harris and her recently-murdered husband have come back to life. The previously infected people are getting to their feet, and helping them is. Oh. Chuck.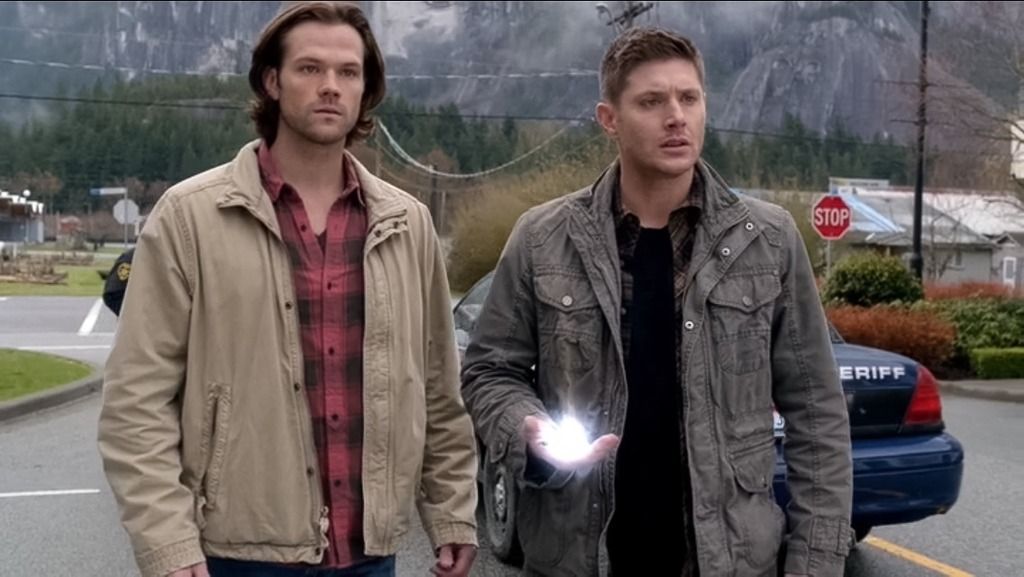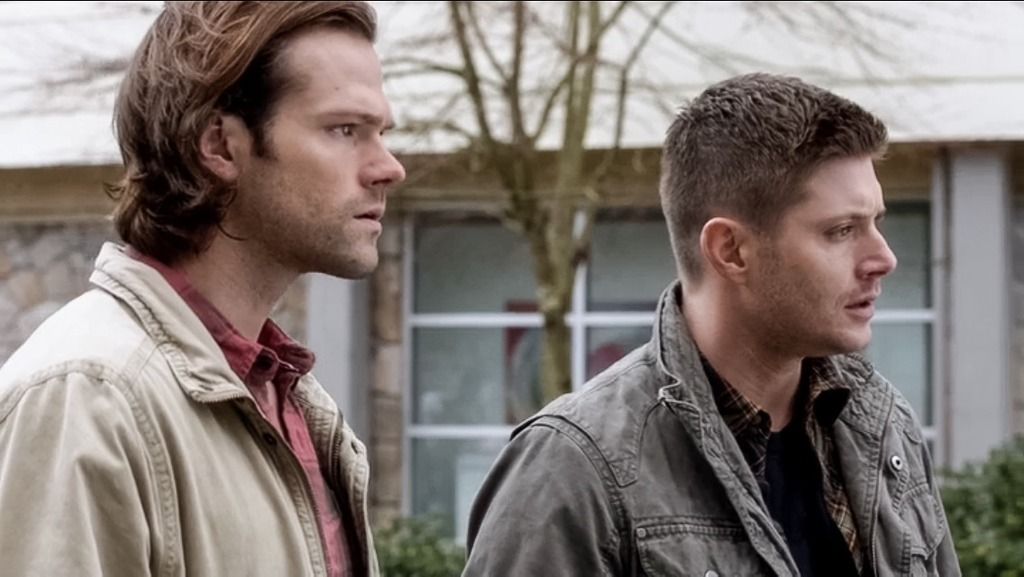 Sweet mother of Chuck.

He gives the boys a guilty smile and says "we should probably talk."

NO SHIT, CHUCK.

Questions raised...

If you're going to pay for a Rolling Stones song, couldn't it have been Paint it Black?

Chuck refers to his bar as "B.G.'s Canteen." He also refers to other bars called "The Bitter End" and "The Gaslight." Significance?

Setoski?

Did Sam have the amulet all this time?

I know you're dying to hear my opinion of this episode, and the truth is, I'm torn. On its own, I liked it. Chuck and Metatron were interesting. The boys were cute, and I always love them working together.

And yet. I've always disliked the concept of the Supernatural novels, and of Chuck being God. And having a deus ex machina ending to this season would be a huge disappointment. Especially if they decide God can lock up Amara on his own, even though he wasn't able to do it In The Beginning.

Also, I guess the Samulet is the Hand of God they'll use to defeat her? Which means it will be wielded by Dean? I can only blame myself for being surprised. All season, Dean has been saying that he can't fight Amara, that only Sam can defeat her. And I believed it. Even though he also spent big parts of the season saying that Sam wasn't having visions from anyone, and that Sam wasn't going back into the cage. So. My bad. But maybe I'm wrong? I want to be wrong. Please, Chuck, I want to be wrong.

(And I know the previews for next week's episode probably laid this out pretty well, so just sit there and laugh quietly at me until then, okay?)

What did you think? No spoilers in the comments, please!