All right folks. Season 4. The final four. Time to narrow it down. Sorry, this one is pic-heavy, for reasons that will become obvious.



Lazarus Rising - In my opinion, this isn't just one of the best episodes of S4. It's one of the best episodes of the series. It's bookended by two remarkable acts - Dean clawing his way out of his own grave and everything that happens in the gas station, and Castiel's entrance. I know a lot of people aren't big fans of our little nerdy angel, but you've got to admit, that entrance is just fucking beautiful. And then, in between - Dean's heartrending and hilarious reunion with Bobby, his even more heartrending reunion with Sam, the revelations about Sam, what happens with Pamela, there's just so much amazing (and visually stunning) storytelling happening here. It's an exposition dump when you really examine it, but it doesn't feel like it. It just feels like 42 minutes of beautifully crafted television.



It's a Terrible Life
- To me, one of the most remarkable things about this episode is that it shows Sam is the one who's a natural hunter. Sam is the one who senses something is not right. Sam is the one who dreams of hunting with his brother. Sam is the one who wants to go after the ghost. Sam is the one who recognizes his name is wrong, and there's something weird about his personal situation that he can't quite put his finger on. Dean assimilates into his new life, as he always does, whether it's a movie set or prison. But Sam knows it isn't right (even though Dean's fake life is so much more different than Sam's is). Also, we get one of Sam's post-exertion huffs, and those just do things to me.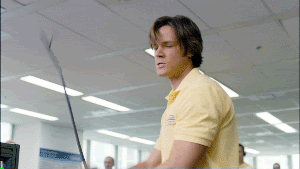 The Monster at the End of this Book
– I love and hate this episode. Love, because
damn
, it's lovable. Chuck, the cruel, capricious God, fills me with glee. Sam and Dean are adorable, what with the minivan and the tofu burger and Sam's giant darks and pensive shoulders and THE TATTOOS. And Castiel, when he slyly lets Dean know how to summon an archangel? Is so badass and adorable I can barely stand it. But I hate the existence of the Supernatural books. They rip me out of the story. (Also, the fact that Chuck doesn't recognize Sam and Dean bothers me enough that I felt compelled to write a fix-it fic!)

When the Levee Breaks – This is easily one of the most painful episodes of the series. And let's face it; that bar is set pretty high. Dean's anger and feelings of betrayal, Sam's heartbreaking hallucinations, Castiel's duplicity. And then it gets worse. Sam holds Bobby's gun to his chest and asks him to shoot! Dean calls Sam a monster! Dean uses the same phrase John used on Sam! God, people, what are you trying to do to me? (And also, Sam going after Ruby's bleeding arm is just very, very hot.)

So, which episode is the most watchable?
What's the most rewatchable episode of Supernatural season 4?
The Monster at the End of this Book