I'm working on a fic with a scene that takes place in and around Bobby's panic room, and I suddenly realized - that place locks from the outside. Why would you want a panic room that locks from the outside? Shouldn't the lock be on the inside? Otherwise, whatever you're hiding from can just lock you in and leave, right?
Also, I had a medical test done recently that required me to lie on a cot with my arms hanging straight out over the sides, like this. (No, there was no devil's trap on the floor - not that I noticed, anyway.)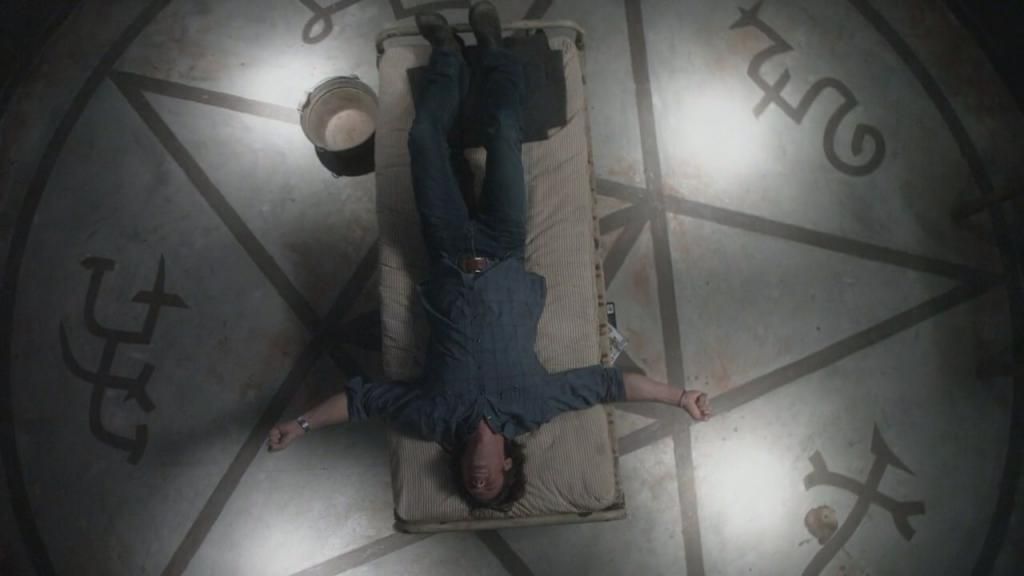 And you know what? That really hurts. After just a minute or so, my arms, especially my elbows, were extremely sore. Filming this scene must have been excruciating.