It's Groundhog Day, and on this glorious day, a SamGirl's thoughts turn to one of the few truly Sam-centric episodes of Supernatural (and is it a coincidence that it's also one of our favorites?)...



Mystery Spot!



This is one of those episodes you could watch on mute if you had to, because damn, Sam is pretty.





And Dean too, of course.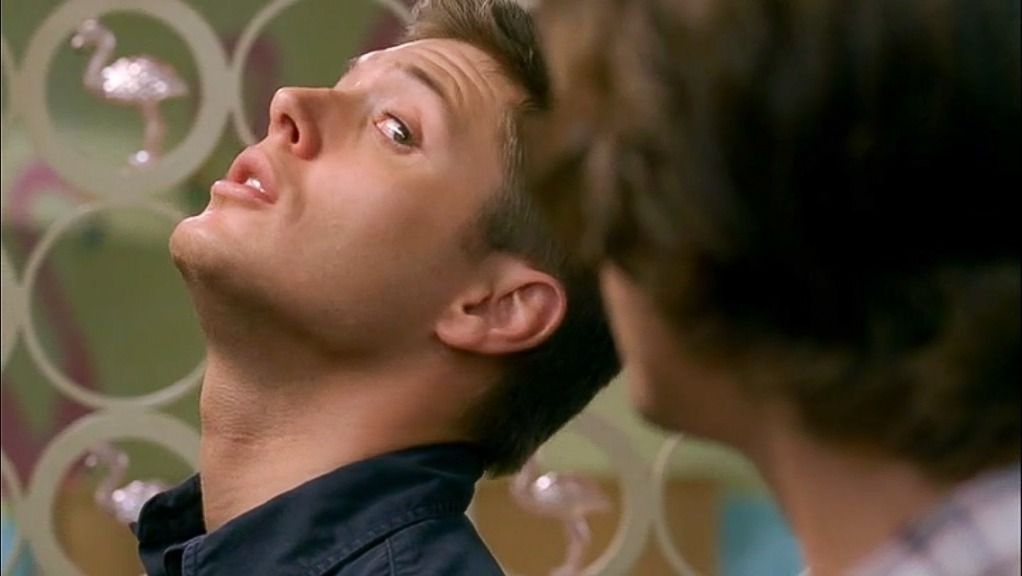 But Sam. Heartbroken "I've watched you die twice" Sam...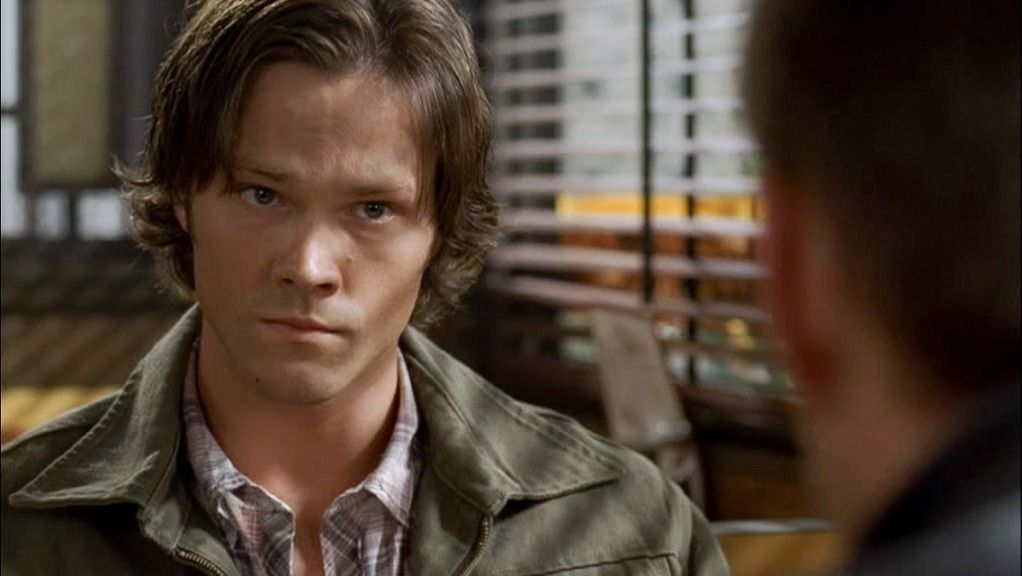 Angry "I'll tear this place down to studs" Sam...


Freaking out "You owe me" Sam...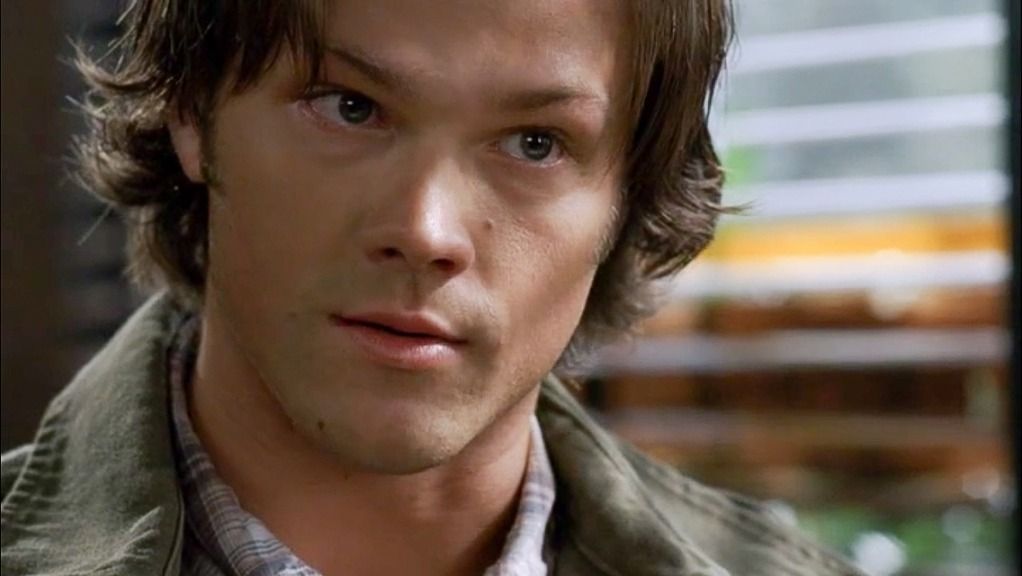 But it's not just pretty, it's a fantastic episode. First it's funny and angsty at the same time...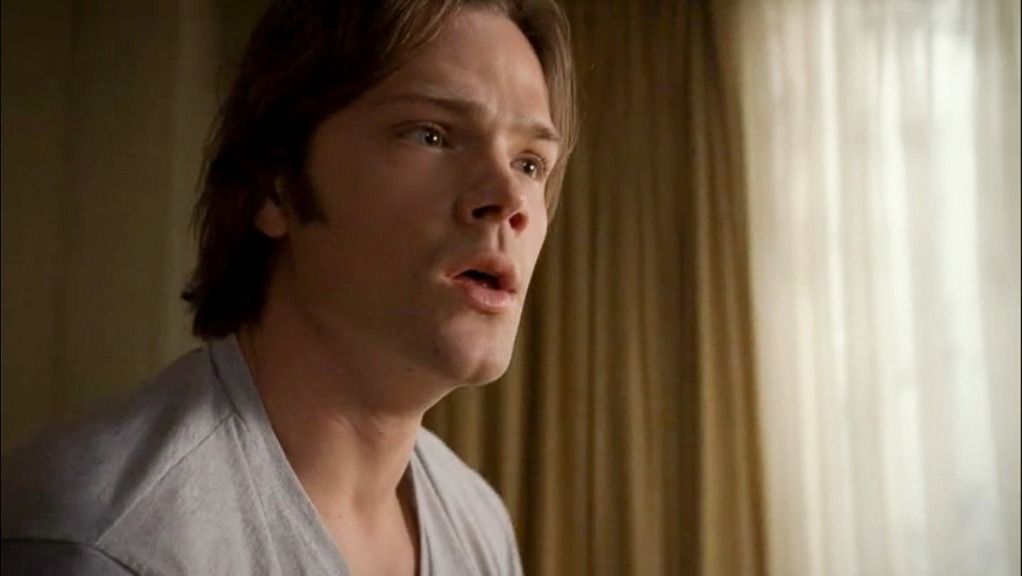 As Dean dies in hilarious ways and Sam gets more and more freaked out...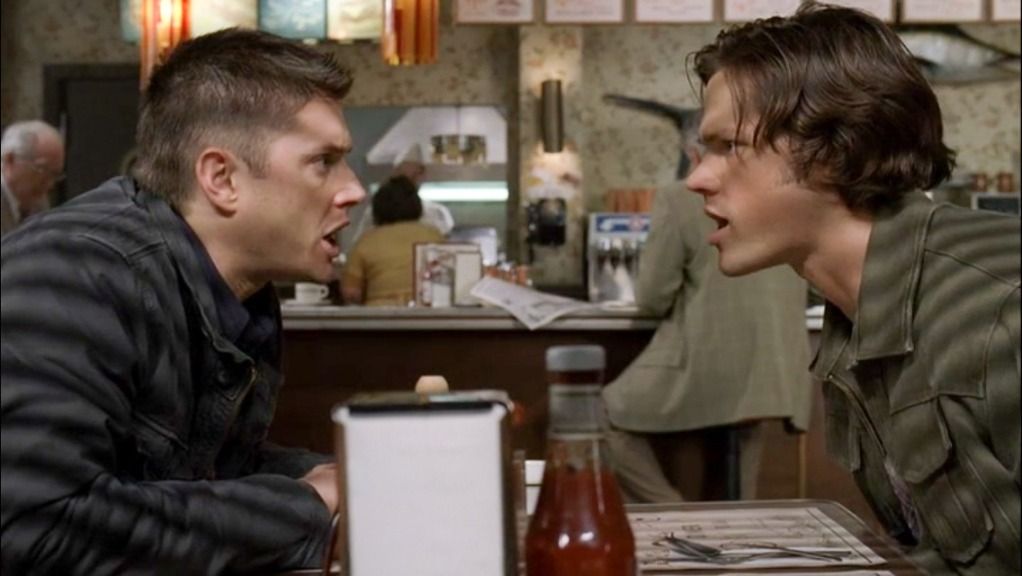 And then Sam figures it out and shifts brilliantly (and beautifully) into cold-blooded hunter mode...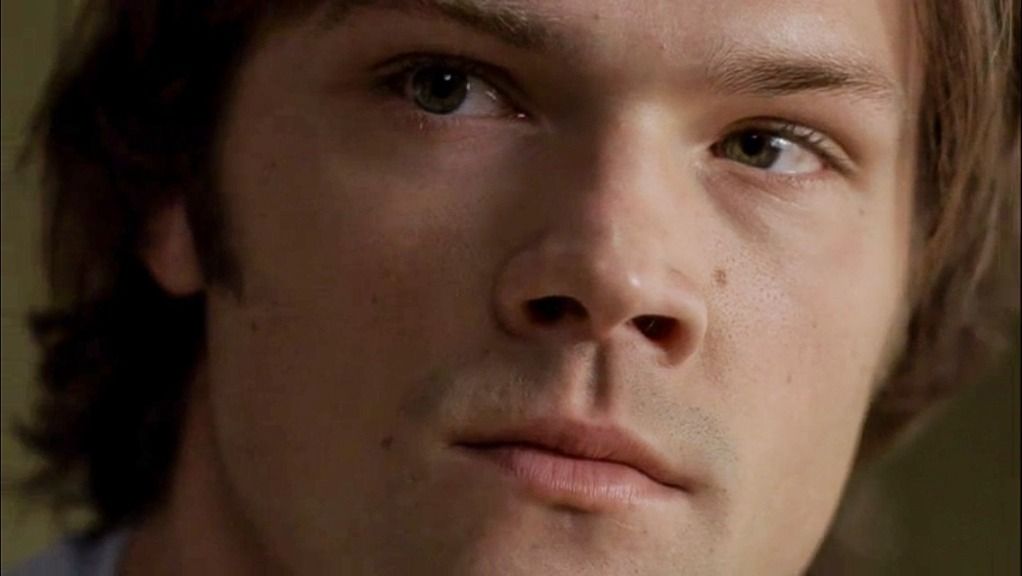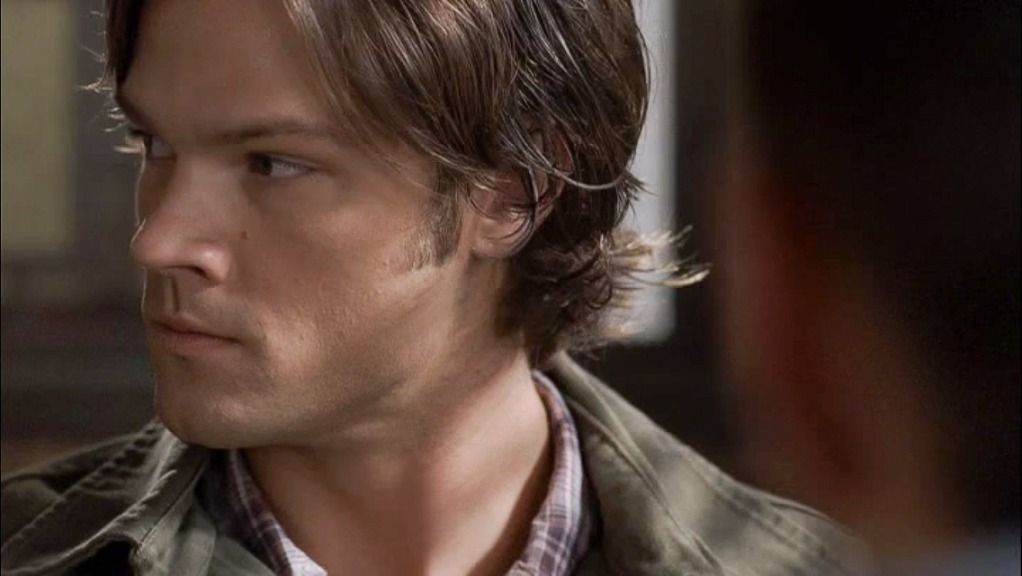 And then, bam! You're walloped with a 2X4 of unexpected tragedy when Sam solves the case but Dean still dies, and then we see the true cold-blooded hunter...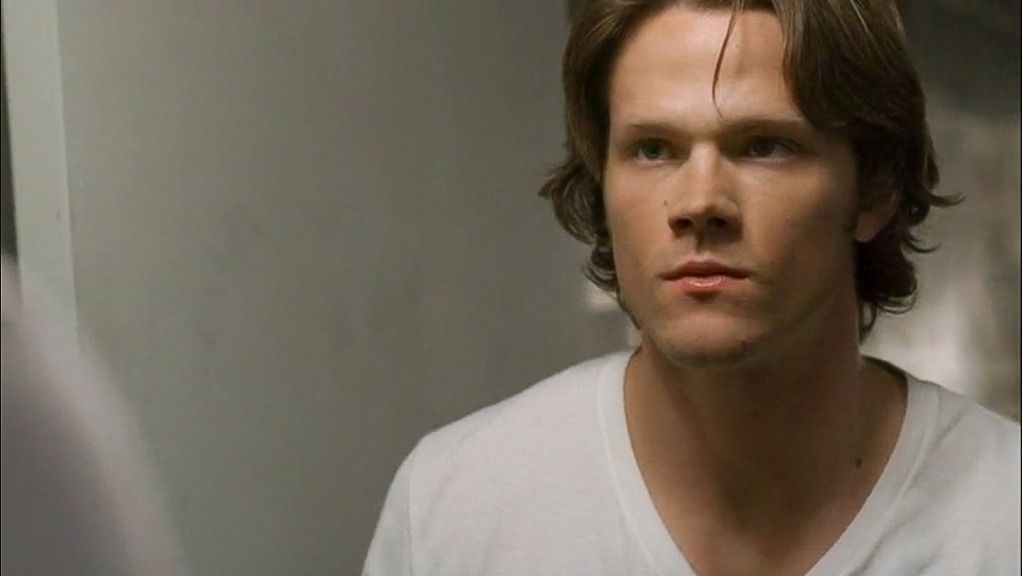 Who still pulls out those irrestible puppy dog eyes when needed...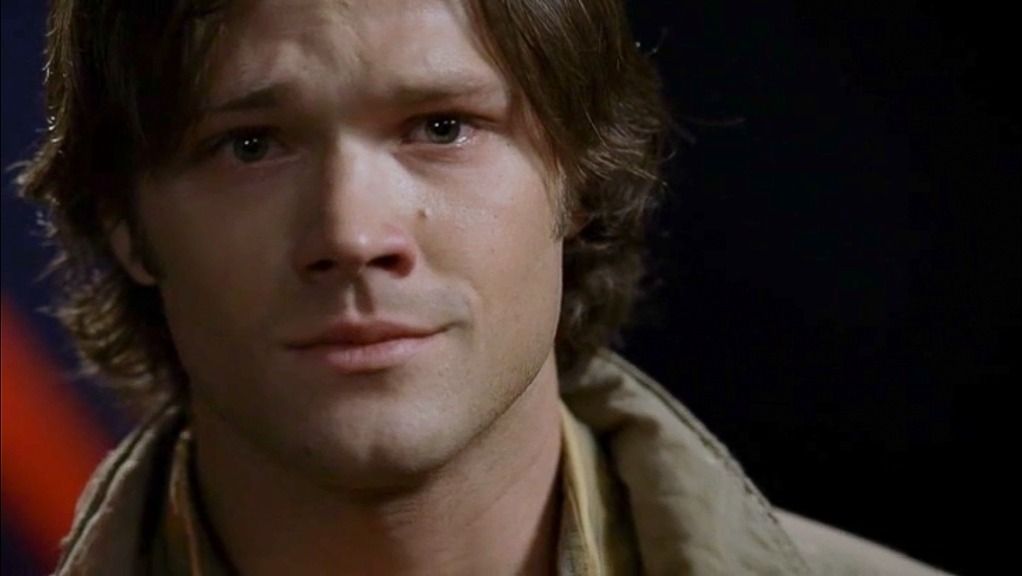 And saves the day, resulting in one of my absolute favorite hugs of the series. I love it when Dean doesn't expect it and Sam just wraps those giant arms around him and engulfs him and squishes his face against him.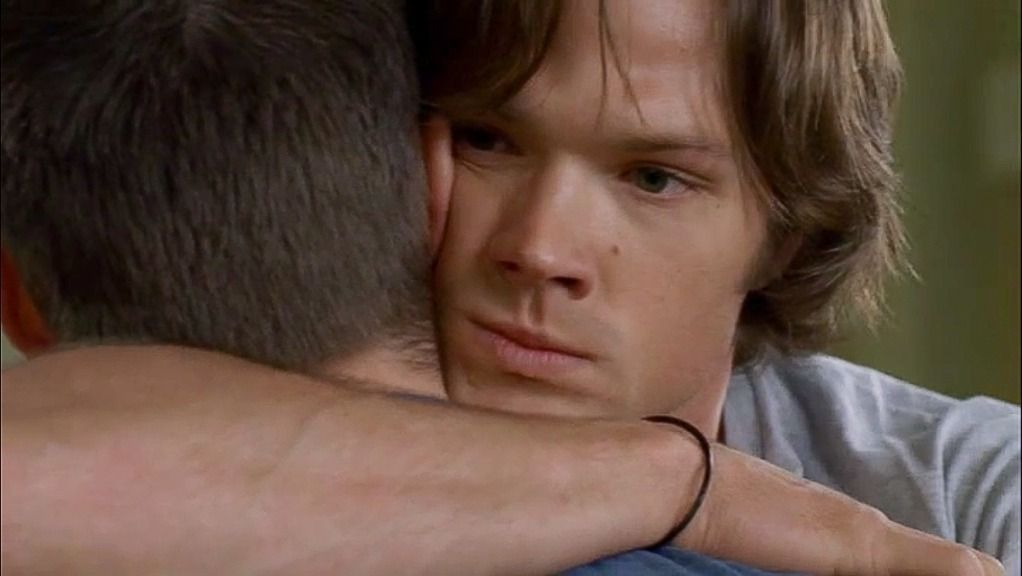 (I don't know why photobucket says I've deleted the hug. It's
here if you can't see it.


And yay! Sam gets to be the hero.


(Also, we get to see a lot of that fantastic grey v-neck T shirt...)


So, in honor of this great day, how about pimping your Mystery Spot fanworks? Fics, vids, art, reviews, meta, anything! Or, if not your own, your favorites by other fans? Here's my fic. Share yours!